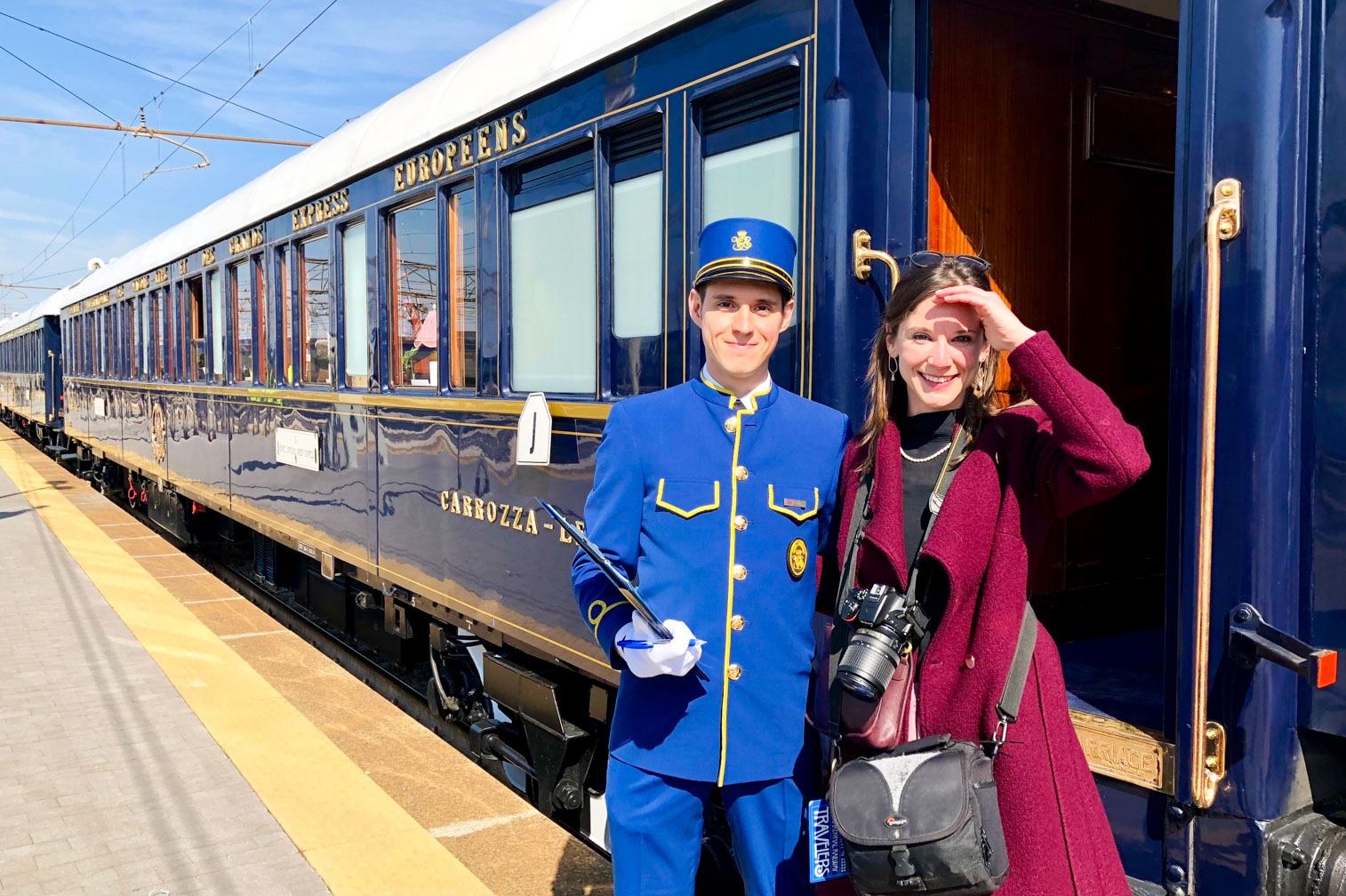 Paris-Geneva-Innsbruck-Verona-Venice
Book Now
Overview
The Highlights
Spend the evening in the Venice Simplon-Orient-Express' lovely bar car, sipping your favorite drink while listening to live piano music
Enjoy a gourmet dinner prepared by French chefs, served in one of the train's dining cars
Relax as you gaze out your window the breathtaking Alps
Breakfast served in the privacy of your compartment
Pampering by your personal steward
The Tour
Board the stylish Venice Simplon-Orient-Express in Paris or Geneva for the overnight journey to Innsbruck. Disembark here or continue to Verona or Venice for an evening arrival.
Enjoy the beautiful scenery of the Alps while being pampered aboard one of the world's most famous trains.
Pair with the Venice-Rome-Florence-Paris journey for an additional night on board.
Countries Visited
France
Switzerland
Austria
Italy
Itinerary
Day 1: Paris-Geneva
Board the legendary Venice Simplon-Orient-Express in Paris mid-afternoon. Settle into your comfortable private cabin and soak up the views as you sample indulgent pastries with tea and coffee, served by your steward.
Sit down to a lavish four-course dinner, prepared on board by our expert team of chefs. As you dine, soothing classic tunes from our resident pianist will delight your senses.
Later, retire to your cabin, now transformed into a cozy bedroom.
(Optional to board in Geneva rather than Paris. Note, for those boarding in Geneva: Departure is about 10 p.m. with dinner served immediately after. Arrive dressed for dinner.)
Day 2: Arrive Innsbruck, Verona or Venice
Your steward serves Continental breakfast in your cabin as you gaze out at beautiful peaks, undulating meadows and crystal-clear lakes. Before arriving in Innsbruck, perhaps browse our onboard boutique for an exclusive memento of your journey.
Disembark in Innsbruck around noon, or continue to Verona for disembarkation at 5 p.m. or Venice, arrival around 7 p.m.
Dates & Prices
Sorry, booking for this Journey is temporarily unavailable.
Reviews From Our Travelers
Every year I think this will be my final trip. But the trips you offer are so glorious I can't stop. You may have to have me committed somewhere to get me to stop.
Eleanor and her staff are enthusiastic and provide information that is additional to that provided by the particular tour agency. She makes an effort to know her clients and makes sure that the tour is appropriate for each client and follows up on details.
Our family trip to Japan was perfectly planned by Eleanor....all eight of us were very happy with the trip and all of the arrangements, which were MANY! We came home happier than any of us thought possible!
More
The Venice Simplon-Orient-Express now has fully en-suite cabins. Six Grand Suites are available on every departure. These include a private bathroom with shower, washbasin, and toilet, living area with space for private dining, and a sofa which can be converted into an additional small bed. See a full description of the Grand Suites and in our blog report.
Inquire About This Journey
For dates and prices, please click here.
Questions? Our experienced luxury rail travel consultants are ready to help.