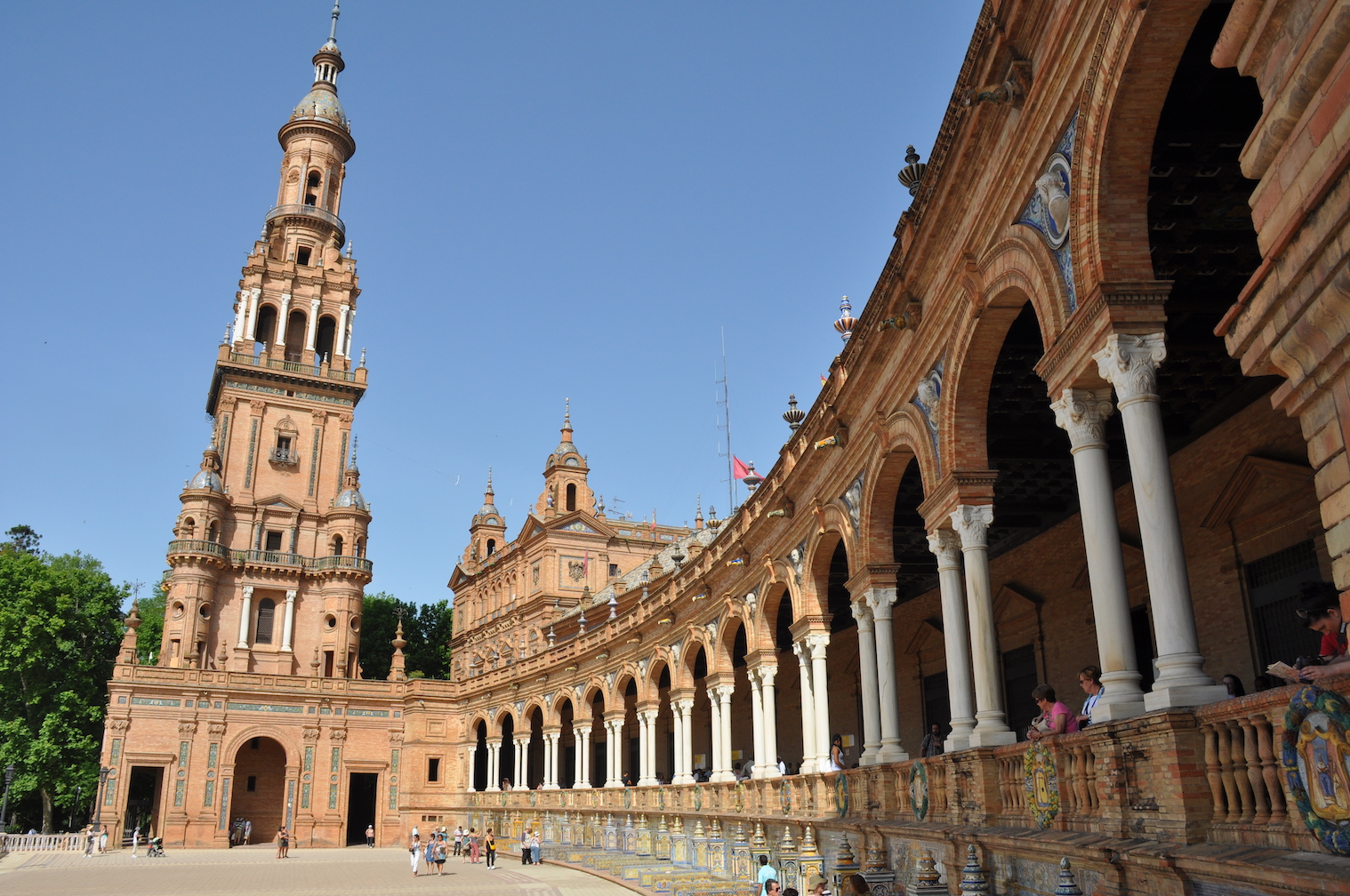 Al-Andalus: Southern Spain by Luxury Rail
Book Now
Overview
The Highlights
Royal Andalusian School of Equestrian Art and a chance to watch the "dancing Andalusian horses"
All meals and excursions included
Five UNESCO World Heritage Sites: from the incredible Alhambra to the mosque of Córdoba
Ronda, the birthplace of bullfighting
Visit a local winery and sample regional wines in Jerez
Six nights onboard the Al-Andalus
Flamenco performance in a local restaurant
The Tour
Enjoy the Spanish landscape on the Al-Andalus luxury train as you journey through the country's southernmost territory. The train combines attentive service, lush décor, and elegant cuisine for a once-in-a-lifetime experience.
Read More
Tour includes day touring by motorcoach to incredible restaurants and sites not reachable by train and a long list of UNESCO World Heritage sites you will never forget. The seven-day, six-night tour begins and ends in Seville, with stops in Córdoba, Granada, Cádiz, and Jerez. You can easily get to the start of this trip by high-speed, 2.5-hour AVE train from Madrid straight to Santa Justa Station.
And when we book your hotels pre and post-train, we offer a great value with our Virtuoso partner hotels: the offer includes exclusive and valuable complimentary amenities which can add a value of hundreds of dollars to your booking.
View IRT Society Vice President Angela Walker's account of her Al-Andalus adventure.
Itinerary
Day 1: Seville-Jerez
Rendezvous at the Hotel Alfonso XIII in Seville. While the crew transfers our luggage to the train, enjoy a guided tour of Seville, the capital of Andalusia and one of the most historic cities in Spain. Highlights include the Gothic Cathedral and its bell tower, Giralda, the Royal Alcázar, and the General Archives of the Indies. After having lunch at the hotel, continue our tour of the city with a visit to the famous Plaza de España before boarding the Al Andalus train. Meet the train crew and staff and enjoy welcome drinks before dinner is served in the dining car as the Al Andalus makes its way to Jerez where we will stop for the night.
Day 2: Jerez
Breakfast on board, followed by a visit to a winery in Jerez, the birthplace of Sherry and some of the most deeply rooted Andalusian traditions. Then visit the Royal Andalusian School of Equestrian Art, where you will enjoy the show "How the Andalusian Horses Dance".
Lunch will be served in Sanlúcar Barrameda overlooking the salt marshes of the Guadalquivir River in Doñana National Park. Enjoy a walk around Sanlúcar de Barrameda, after which our coach will bring us back to the Al Andalus for dinner onboard. Overnight in Jerez.
Day 3: Jerez-Cádiz-Ronda
After breakfast, take our coach bus to Cádiz, one of the oldest cities in Europe. After a city tour, enjoy free time to explore. Return to the Al Andalus for lunch as the train makes its way to Ronda where we will have dinner. Overnight in Ronda.
Day 4: Ronda-Granada
After breakfast, take a tour of breathtaking Ronda, set on a plateau cut by the dramatic Tajo de Ronda gorge through which the Guadalevín River runs. Enjoy free time before returning to the train for lunch as the Al Andalus makes its way to Granada in the foothills of the Sierra Nevada Mountains. Dinner and overnight in Granada.
Day 5: Granada
This morning is dedicated to visiting the Alhambra, the rich palace complex that housed the Nasrid rulers from the Kingdom of Granada. After lunch, we will have free time to visit this beautiful city, nestled in the foothills of the Sierra Nevada. Dinner and overnight in Granada.
Day 6: Granada-Linares-Baeza-Córdoba
Enjoy breakfast as the Al Andalus makes its way to the Linares-Baeza station, where our coach will take us to visit the Renaissance towns of Úbeda and Baeza, both UNESCO World Heritage Sites. After lunch, return to the train for our journey to Córdoba. Dinner and overnight in Córdoba.
Day 7: Córdoba-Seville
After enjoying our last breakfast on board, we will visit Córdoba, capital of the Emirate and the medieval Caliphate of Al Andalus when it was the largest and most cultured city in western Europe. Return to the train where we will have lunch while heading to Seville, our final destination. Scheduled arrival time at Santa Justa Station is 5:00 PM.
Dates & Prices
2022 Dates
September 12 - 18
September 19 - 25
September 26 - October 2
October 3 - 9
October 10 - 16
October 17 - 23
October 24 - 30
October 31 - November 5
Prices are per person.
Please note: We cannot hold space on this train. A 40% deposit will be required immediately to confirm your cabin.
Tour is priced in Euro. View approximate exchange rates.
Book Your Journey
Date
September 12 - September 18
September 19 - September 25
September 26 - October 2
October 3 - October 9
October 10 - October 16
October 17 - October 23
October 24 - October 30
October 31 - November 5
Reviews From Our Travelers
We've traveled a lot, and we can tell you: they made a tremendous effort. The staff treated us wonderfully. They did everything they could possibly do for us. It was not pretentious in any way, though. It was elegant. …I just felt that we were treated like royalty.
This was the most wonderful trip I have ever experienced. The staff were delightful, thoughtful, caring and smiling throughout. Never have I had such a splendid trip; it is expensive; I won't be doing it every day of the week however I loved every second
Everything including the air arrangements was perfect. The tour included many very interesting sites. The food was fabulous and made from local ingredients served in unique settings. The hotels were local, luxurious and very unique. Some of best we have stayed in.
More
Seville can easily be reached by high-speed regular train from Barcelona or Madrid. Contact us if you would like to utilize our concierge service to extend your journey.
Inquire About This Journey
For dates and prices, please click here.
Questions? Our experienced luxury rail travel consultants are ready to help.